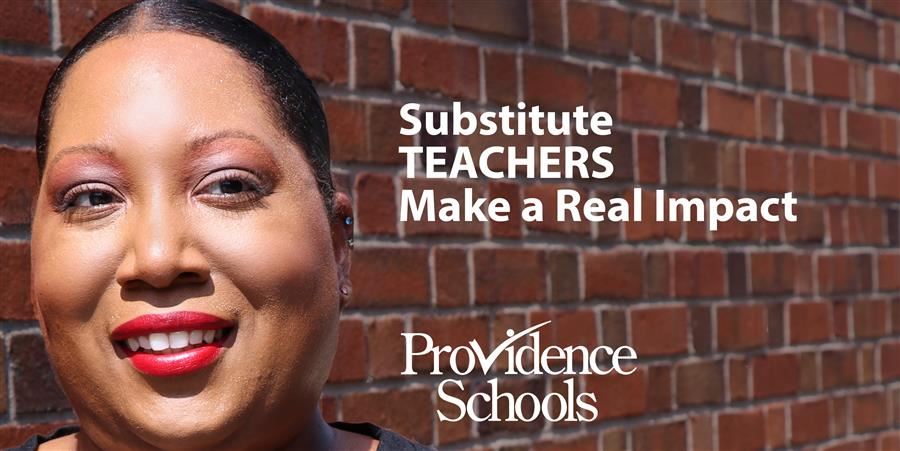 Seeking Substitute Teachers

Substitute Teachers – Per Diem

$200/Day, Flexible Schedules

Interested in the education field and enjoy working with young people? Providence Schools wants to hear from you. The Providence Public School District is hiring for per diem (as needed) substitute teachers this fall. New Rhode Island rules allow those holding associate degrees or college juniors pursuing a four-year degree to work as per diem substitutes in classrooms. As a substitute teacher, you can help students learn and thrive in a supportive educational environment. Per diem substitute teachers work approximately seven-hour days and earn $200 per day. Per diems have the flexibility work three to five days a week. We currently offer a stipend of $250 to per diem subs for every 30 days worked.

Long-Term Substitute Teachers

Starting at $225/Day, Union Benefits

If you have a bachelor's degree and a valid Rhode Island teaching certification and are looking for employment, start your career in Providence as a long-term substitute teacher. As key members of the school community, long-term substitutes oversee their own classrooms for extended periods of time. Take advantage of this valuable opportunity to nurture students' academic, social emotional needs. Long-term substitute teachers are part of the Providence Teachers Union and are eligible for some union benefits. Applicants must commit to availability five days a week.



For more information on Human Resources at Providence Public Schools, visit www.providenceschools.org/hr.