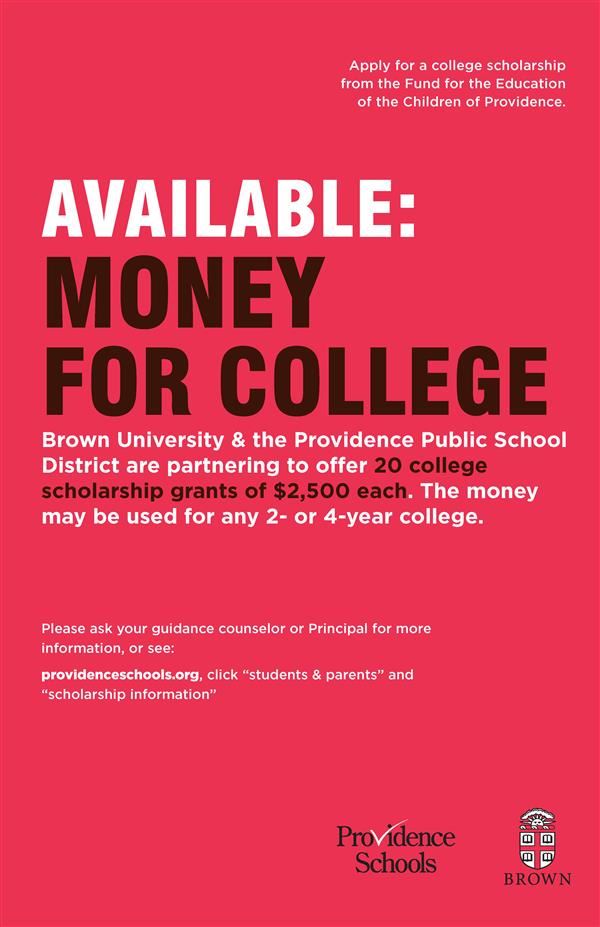 Fund for the Education of the Children of Providence
AVAILABLE: MONEY FOR COLLEGE

Brown University & the Providence Public School District are partnering to offer 20 college scholarship grants of $2,500 each. The money may be used for any 2- or 4-year college. Ask your guidance counselor or principal for more information.