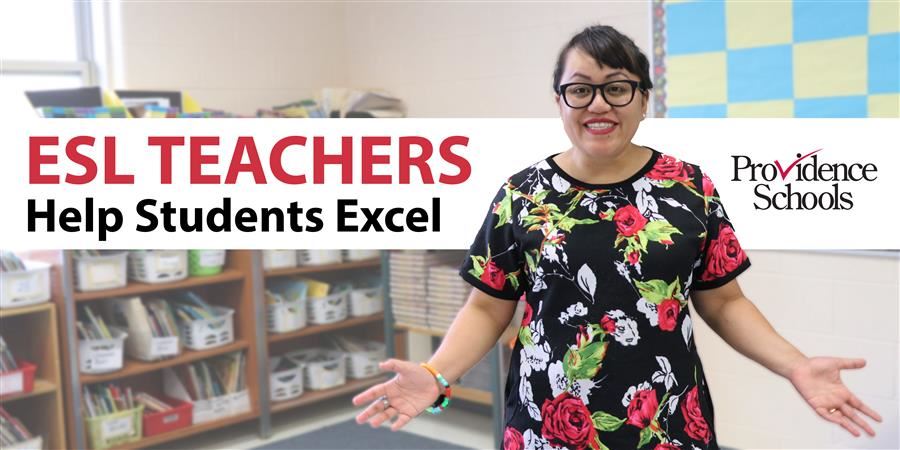 Educators Needed for English Learners

Nearly 8,000 public school children in Providence qualify for English as a Second Language (ESL) instruction, and that number is growing.

Help our English learners excel by becoming an English as a Second Language-certified educator. Teachers with an interest in or experience working with English Learners are encouraged to apply today for ESL positions in Providence Public Schools.

If you qualify for an emergency ESL-certification, you have multiple years to complete your certification requirements. A number of area colleges and universities have ESL-certification programs, including Rhode Island College, the University of Rhode Island and Roger Williams University. Through a partnership, Providence Public School teachers are eligible to receive $1,000 reimbursement upon completion of the Roger Williams program.

In Providence, ESL-certified teachers who teach a full year in an official ESL classroom or an English Language Development class receive an annual stipend of $800 on top of their regular salary.

Click here to check out our job openings. Jobs are updated every day. If you are interested in an ESL teaching positions don't see what you are looking on our job board, email your resume to us at ppsdjobs@ppsd.org.