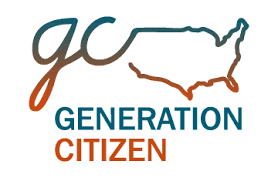 MISSION
Generation Citizen (GC) works to ensure that every student in the United States received an effective Action Civics education, which provides them with the knowledge and skills necessary to participate in our Democracy as Active Citizens.

VISION
GC envisions a country of young people working as active and effective citizens to collectively strengthen our democracy.

To these ends, Generation Citizen trains and collaborates with DelSesto-based educators as Democracy Coaches, who then work throughout the year with our young people to implement Action Civics and respond to critical issues facing our community.

To learn more about Generation Citizen, click here.