Core Values:

Accountability: We establish clear goals, measure progress, and take responsibility kfor results, and we teach our students to become responsible, self-motivated learners.

Collaboration:

Partner with parents and our diverse community to support our students' learning, and we teach our students to work cooperatively with others to accomplish goals.

Educational Equity

: Identifying and eliminating barriers to educational achievement in our school.

Excellence in Teaching

: Supporting a professional community that creates and sustains an atmosphere of intellectual excitement, innovative instruction and personal growth.

High Academic Achievement:

Teaching students to be involved, active learners who work hard, think critically and creatively, and communicate effectively.

Respect for Human Differences

: Acknowledging and celebrating the diversity within our community while affirming the importance of our common humanity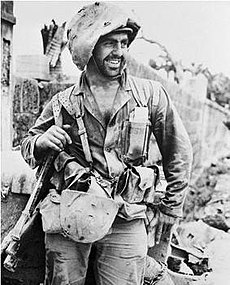 Harry Kizirian , a Providence native , is one of the nation's most decorated World War II servicemen.He is a graduate of Mount Pleasant High School , where he was recognized as the outstanding athlete of his class.Kizirian enlisted in the Marine Corps on Feb. 23 , 1944.He was awarded the Navy Cross , the Bronze Star and the Purple Heart with Gold Star for his actions in combat in the Pacific Theater during World War II.

While on Okinawa in May 1945 , facing enemy machine gun fire that had pinned down his platoon , Kizirian fearlessly charged the enemy position , freeing the trapped Americans.

The following month , though already wounded three times , Kizirian engaged and eliminated an enemy force that had surrounded a team of American troops evacuating wounded soldiers.

For this action , Kizirian was awarded the Navy Cross -- an award second only to the Medal of Honor.

Kizirian entered the U.S. Postal Service after his discharge from the Marine Corps on Feb. 11 , 1946.Ultimately , he would serve as the postmaster for the City of Providence.In recognition of his continued outstanding service , Rhode Island's main post office was renamed the Harry Kizirian Post Office.