Harry Kizirian Elementary Vision and Mission Statements
Vision Statement:

" Harry Kizirian Elementary school is a collaborative community that embraces all cultures and differences , providing a safe and caring environment that inspires all children to reach their full academic potential while supporting their overall well-being and ensuring a path for success. "

Mission:

❖

Work with all stakeholders in addressing overall wellness of each student.

❖

Grade level teams, cross- grade level teams and all staff support each other to work towards the shared scho

ol vision.

❖

Students work together in classrooms and with cross- age buddies supporting each other to be

successful

and learn collaboration skills.

❖

A love of learning through engaging activities.

❖

Actively recruit diverse community members as mentors for ou

r students to inspire them to reach their goals.

❖

Create an environment for children to be able to take academic risks in order to grow.

❖

Model and explicitly teach tolerance, acceptance, respect

, and

safe behavior.

❖

Building a caring school community that

demonstrates empathy and respect for others, themselves, and their learning environment.

❖

Teach students to persevere and provide clear and high expectations so they can master grade level standards.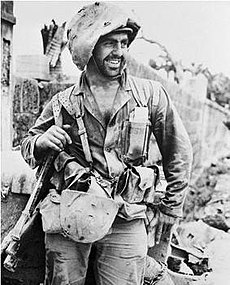 Harry Kizirian , a Providence native , is one of the nation's most decorated World War II servicemen.He is a graduate of Mount Pleasant High School , where he was recognized as the outstanding athlete of his class.Kizirian enlisted in the Marine Corps on Feb. 23 , 1944.He was awarded the Navy Cross , the Bronze Star and the Purple Heart with Gold Star for his actions in combat in the Pacific Theater during World War II.

While on Okinawa in May 1945 , facing enemy machine gun fire that had pinned down his platoon , Kizirian fearlessly charged the enemy position , freeing the trapped Americans.

The following month , though already wounded three times , Kizirian engaged and eliminated an enemy force that had surrounded a team of American troops evacuating wounded soldiers.

For this action , Kizirian was awarded the Navy Cross -- an award second only to the Medal of Honor.

Kizirian entered the U.S. Postal Service after his discharge from the Marine Corps on Feb. 11 , 1946.Ultimately , he would serve as the postmaster for the City of Providence.In recognition of his continued outstanding service , Rhode Island's main post office was renamed the Harry Kizirian Post Office.