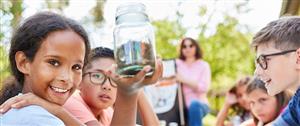 The Providence Public School District is offering fun summer learning opportunities for Providence students enrolled in grades 1 - 12. This Summer Learning program is free of charge to Providence students and families for acceleration and enrichment in literacy and mathematics.
El Distrito de Escuelas Públicas de Providence ofrece divertidas oportunidades de aprendizaje durante el verano para los estudiantes de Providence matriculados en los grados 1 al 12. Este programa de aprendizaje de verano es gratuito para los estudiantes y las familias de Providence para la aceleración y el enriquecimiento en alfabetización y matemáticas.
Please complete the form below to register your student for the Summer Enrichment program.