Mt. Pleasant Families,
We need your input! Please help make Mt. Pleasant everything you want it to be for your child! Take a few minutes to complete Survey Works and give us your opinion.
Thank you.
Access Code: 28150family
Mt. Pleasant Familias
¡Necesitamos su consejo! ¿Cómo le gustaría que fuera Mount Pleasant? Tómese unos minutos para completar la encuesta Survey Works y denos su opinión. Gracias.
---
The following events involving Birch Academy students are coming up in the next few weeks:
1. Friday, January 25th: FirstWorks will be bringing an original film by Heather Henson (Daughter of master puppeteer and muppet creator, Jim Henson) to the library for a screening by 30 students, including the 6 who will see her live show the following week.
(See attachment)
2. Ajijaak, a live puppet event at the Moses Brown School, presented by Firstworks. (FW only had 10 seats available for us, so I requested a wheelchair bus, and will be taking those students who have not been able to attend an event yet.)
3. FundaFest, a celebration of black storytelling, will come to the Mount Pleasant library on Friday, February 1st during Advisory. This event is primarily for Birch students, but I will be looking for interested MP students to attend as well.
---
Mount Pleasant Kilties at Wilson Cup at North Kingstown HS Dec. 8th! Adrian Crawford, Donell Lewis and Luis Nolasco caught strong battles coming in 2nd place for each of their weight classes. Elido Tejada also had a strong performance coming in 4th place.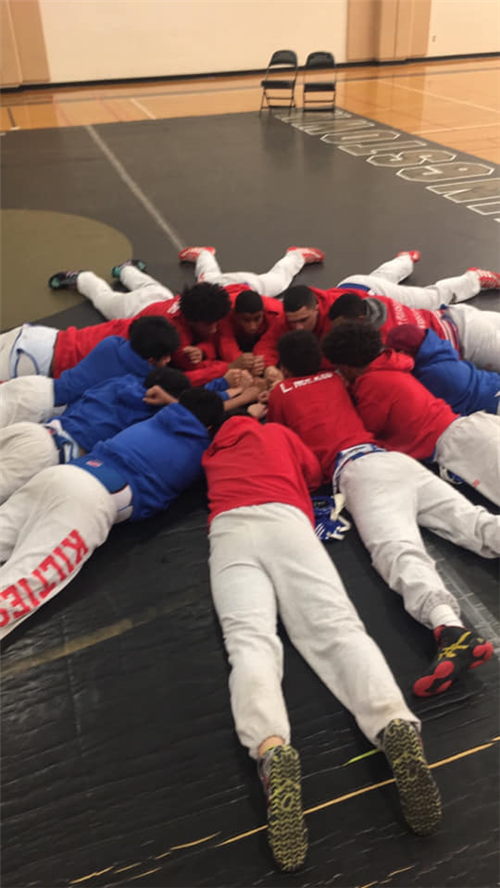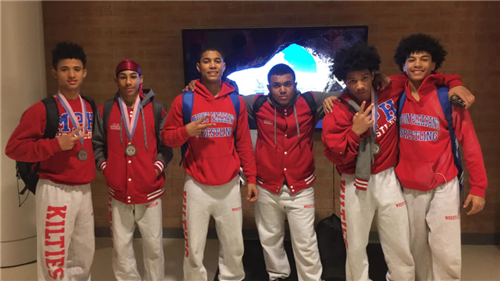 ---
Be sure to take a look around! We have lots of photo galleries of our fun events and sports competitions throughout the site!
---
Hello Students and Families, you can view your schedules now on Skyward. Login information:
Login ID = S(Student ID Number)
Password = school19
---
IMPORTANT INFORMATION FOR THE 2018-19 School Year
---
---
Check out our Honors Society Induction/Honors Breakfast Gallery