Click here to view "Providence Schools COVID-19 Information"
---
Click here for links to Teacher

Google Classroom Codes
and
Virtual Learning

@ Alvarez High School
---
---
---
Alvarez High School Distance Learning Information
We hope everyone is staying home and keeping healthy and safe.
* PLEASE READ THE ALVAREZ ADMINISTRATION'S LETTER BELOW *
---
Parents, Community Members, and Friends,
We are entering new territory as a school community. Please be patient as a lot of information is coming in every day.
We will be sending new information on to you in a timely manner.
Here's what we
currently
know:
Starting Monday, March 23rd we will be using a distance learning model.

The school day will be from 8:00 am to 3:30 pm Monday through Friday with a break from 11:00 am to 1:00 pm.

Teachers will be posting lessons and taking attendance for each class every day.

Students are expected to be logging in, being online for attendance, completing work, and communicating with their teachers every day.

Teachers will be using multiple platforms including Google Classroom, StudySync, NEWSELA, Khan Academy and Math Envision. Please ensure your student is able to access the different platforms.

Any family with internet issues or who did not receive a school-issued Chromebook should contact the office staff at (401) 218-0767, (401)484-7158 or (401)484-1890. Please leave a message if no one answers.

We will be going above and beyond in our efforts to address the needs of students with IEPs or 504 plans. We are committed to meeting the needs of all our learners.

Please do your part to ensure that you are protecting yourself and others who may be susceptible to COVID-19. This includes practicing social distancing, hand washing and avoiding touching your eyes, face, and mouth as much as possible.

Please be patient and flexible as we begin this process. The teachers and administration are hard at work designing lessons and solving issues as they arise.
With some hard work and dedication, we hope to both slow the spread of COVID-19 and continue the work of this academic school year. We ask for your help with supporting your student by making sure they are engaged with classwork during school times.
Thank you for your dedication to your child's education. We will get through this together.
The Alvarez Administration
---
Padres, miembros de la comunidad y amigos,
Estamos entrando en un nuevo territorio como comunidad escolar. Tenga paciencia ya que cada día llega mucha información. Le enviaremos nueva información de manera oportuna. Esto es lo que sabemos actualmente:
A partir del lunes 23 de marzo usaremos un modelo de aprendizaje a distancia.
• El día escolar será de 8:00 a.m. a 3:30 p.m. de lunes a viernes con un descanso de 11:00 a.m. a 1:00 p.m.
• Los maestros publicarán lecciones y asistirán a cada clase todos los días.
• Se espera que los estudiantes entren a las sesiones de forma virtual, estén presentes en línea para tomar asistencia, completen el trabajo y se comuniquen con sus maestros todos los días.
• Los maestros utilizarán múltiples plataformas, incluyendo Google Classroom, StudySync, NEWSELA, Khan Academy y Math Envision. Asegúrese de que su estudiante pueda acceder a las diferentes plataformas.
• Cualquier familia que no tenga acceso a Internet o que no recibió un Chromebook de la escuela debe comunicarse con el personal de la oficina al (401) 218-0767, (401)484-7158 o (401) 484-1890. Por favor dejar un mensaje si nadie contesta.
• Vamos a ir más allá en nuestros esfuerzos para abordar las necesidades de los estudiantes con IEP o planes 504. Estamos comprometidos a satisfacer las necesidades de todos nuestros alumnos.
• Haga su parte para asegurarse de que se está protegiendo a sí mismo y a otros que puedan ser susceptibles a COVID-19. Esto incluye practicar el distanciamiento social, lavarse las manos y evitar tocarse los ojos, la cara y la boca tanto como sea posible.
• Sea paciente y flexible al comenzar este proceso. Los maestros y la administración están trabajando arduamente para diseñar lecciones y resolver problemas a medida que surgen.
Con un poco de trabajo y dedicación, esperamos retrasar la propagación de COVID-19 y continuar el trabajo de este año escolar académico. Solicitamos su ayuda, apoye a su estudiante asegurándose de que participe en el trabajo de clase durante el horario escolar.
Gracias por su dedicación a la educación de su hijo. Vamos a superar esto juntos.
Sinceramente,
La administración de Álvarez
---
DISTANCE LEARNING RESOURCES
Distance Learning Expectations - pdf
High School Distance Learning Plan
Distance Learning Master Schedule - pdf
---
---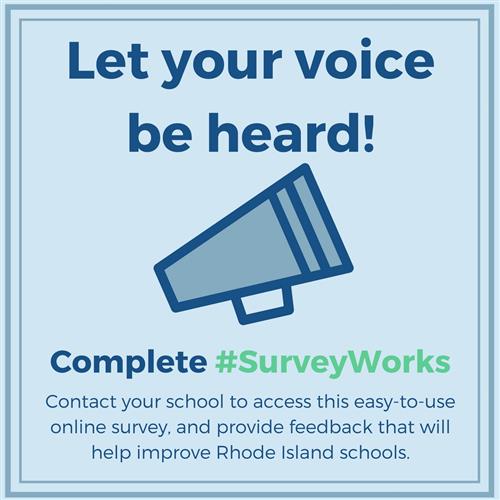 SurveyWorks Is Here Again!
Join the Conversation!
Unete a la Conversacion!
Access the Survey Here .
PARENT Access Code: 28113family
STUDENT Access Code: 28113student612
---

If you need help accessing your child's grades on Skyward. Please click the link above for a Video tutorial.
The username is your child's ID#: SXXXXXXXX The password should be school19 or school20 .
*If all fails ask your child to log in with you. They will know how to access their own grades.
---
---
IMPORTANT DATES IN MARCH
| | |
| --- | --- |
| March 11th - NO SCHOOL (Professional Development Day) | |
| | |
| | |
---
---
Click HERE to View a Printable 2019-2020 School Calendar
---
---
2019

Prom Pictures

Available

Online

Click HERE

to view.
---
---
Afternoon Programs Sign-in
---
---
Click to view 2018 Graduation Photo Gallery
Click to view 2018 Prom Photo Gallery
Click on the Picture to view the video
---
---
---
Ongoing
Stop & Shop A+ School Reward - If you shop at Stop & Shop, earn Alvarez some money! Go to the website below to register your card. You will need your card number and the first three letters of your last name. Our School ID # is 40408 http://stopandshop.com/savings-and-rewards/rewards-program/aplus/