We welcome our students and their families to Carl G. Lauro Elementary School! We are going to have an awesome year!
Carl G. Lauro Lauro Open House September 19, 2019 5:30 PM - 7:00 PM
Breakfast & Lunch Menu

School Hours
Doors Open 8:30 a.m.
School Starts 8:55 a.m.
Dismissal 3:15 p.m.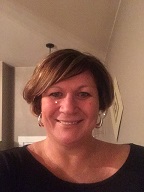 Ms. Suzanne Madden, Principal
Mr. Joseph Cappuccilli, Assistant Principal
joseph.cappuccilli@ppsd.org
Ms. Cassandra Charles
cassandra.charles@ppsd.org